---
---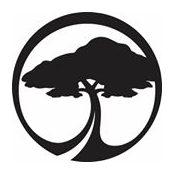 Arbor Signature Wheel Spud Axel Serrat 82a
64mm | 82A | CP: 35.5mm | OS: 0.0mm
Axel's choice for big hills and long slides, the Spud can hold its own on both urban freeride spots and steep mountain roads. Our 82A Slicks Formula urethane offers effortless slides while the center set Groovetube Core provides durability and control.
SIGNATURE SERIES
Team tested on mountain grades, neighborhood steeps, and city streets, our Signature Series uses high performance urethanes, exclusive shapes, and fiberglass reinforced cores for enhanced control, roll speed, and durability in all conditions.
SLICKS FORMULA
An easy sliding formula built to generate huge smiles as it pastes thane lines across all your favorite spots.
GROOVETUBE CORE
A wide "tube" profile holds the urethane's shape under demanding conditions to offer improved grip, roll speed, slide characteristics, and durability.
SPECS
Size: 64mm
Durometer: 82A
Contact Patch: 35.5mm
Offset: 0.0mm
Round Lip
Stone Ground
---