BOB'S SCOOTER SIZE GUIDE
To get the most out of your scooter it is best to follow these general rules for sizing;
- When standing on the floor next to the scooter the top of the scooter bars should be around waist height.
- When reaching down to the handlebar when you are stood on the scooter your elbows should have a slight bend and NOT be straight.
This will give the rider the most control for turning, pushing and tricks.
*The scooter guide table matches up the bar height and the rider height to give you a good reference when purchasing a complete scooter.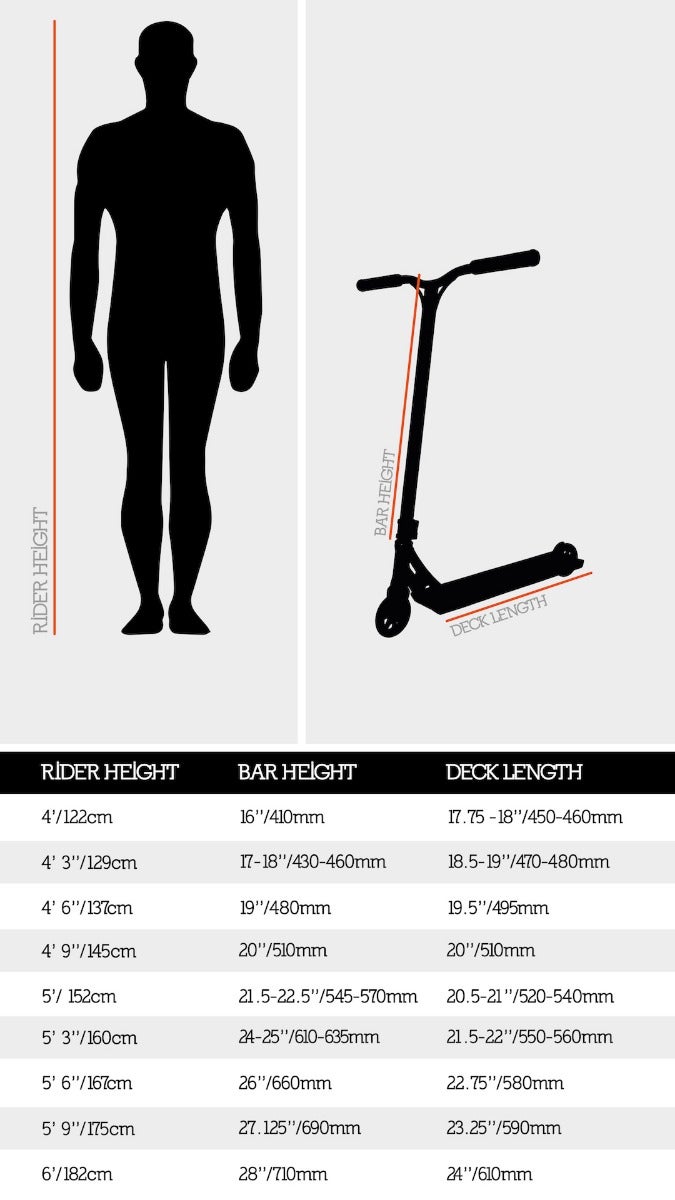 *This guide is only for reference and it may differ from riders personal preferences but should be taken into consideration when purchasing your first scooter.
---